KEYNOTE SPEAKERS
Ann Marie Chischilly, Executive Director, Institute for Tribal Environmental Professionals (ITEP). Ms. Chischilly is the Executive Director at the Institute for Tribal Environmental Professionals. She is responsible for managing ITEP's work with Northern Arizona University, state and federal agencies, tribes and Alaska Native villages. In 2017, ITEP celebrated 25 years serving over 95% of all the 573 Tribes and Alaskan Native Villages nationwide. Ms. Chischilly currently serves on several federal advisory committees including the Environmental Protection Agency's (EPA) National Advisory Committee, the Advisory Committee for the Sustained National Climate Assessment (Now the Independent Advisory Committee on the Sustained National Climate Assessment) and EPA's National Safe Drinking Water Council. From 2013 to 2015, Ms. Chischilly also served on Department of Interior's Advisory on Climate Change and Natural Resource Science. Ms. Chischilly speaks both nationally and internationally on topics of Indian Law, Environmental Law, Tradition Knowledges, Water Law and Tribes/Indigenous Peoples. She works with the United Nations on issues of the Protection of Traditional Knowledge and co-wrote, "Guidelines for the Use of Traditional Knowledge in Climate Change Initiatives". Before coming to ITEP, she served for over ten years as Senior Assistant General Counsel to the Gila River Indian Community (Community), where she assisted the Community in implementing the historic "Arizona Water Settlement Act" and founded the Community's Renewable Energy Team. Ms. Chischilly is an enrolled member of the Navajo Nation (Diné). She earned her Juris Doctorate degree from St. Mary's University School of Law and a Masters in Environmental Law (LL.M) from Vermont Law School. She is licensed in Arizona and has practiced in state, district, and federal courts. She is also a member of the International Bar Association. Ann Marie can be reached by e-mail at Ann-Marie.Chischilly@nau.edu.


Brian Cladoosby, Chairman of the Swinomish Indian Tribal Community. He has served on the Swinomish Indian Senate, the governing body of the Swinomish Indian Tribal Community, since 1985. He has served as the Chairman of the Swinomish Indian Senate since 1997. Chairman Cladoosby has served many in either an elected or appointed role at all levels of government and organization at the international, national, regional and local level. He has always strived to give to Native Americans and find pathways for all to live together. His compassion and integrity is what lead to his election to serve for two terms as the 21st and 22nd President of the National Congress of American Indians. Chairman Cladoosby is one of our most senior tribal political leaders in Washington State and the Pacific Northwest and his experience is reflected in his numerous commitments. He is the President of the Association of Washington Tribes, Executive Board member of the Washington Gaming Association, past President of the Affiliated Tribes of Northwest Indians, and is continually active in tribal and state politics. On an international basis he is the Co-Speaker of the Coast Salish Gathering, which comprises 66 British Columbia First Nations and Western Washington Tribes. He is proud to work with health care leaders to achieve health equity would mean that all Washingtonians have fair and equal opportunities to lead healthy, productive lives regardless of race, ethnicity, income, or where we live. With love for the Skagit, the Tribe made a vital investment to the Skagit is the investment in the healing of the opioid crisis for the entire valley. In 2017, the Swinomish Tribe opened up the didgwalic Wellness Center, knowing that our communities are connected, the opioid epidemic does not stop at a county line, or the city limits, or the Reservation Boundary. After much consideration, Swinomish has decided to fully fund an expansion of our Wellness Services. Brian and his wife, Nina, have two daughters LaVonne and Mary, son-in-law Tylor, granddaughter Isabella and grandson, Nathanael.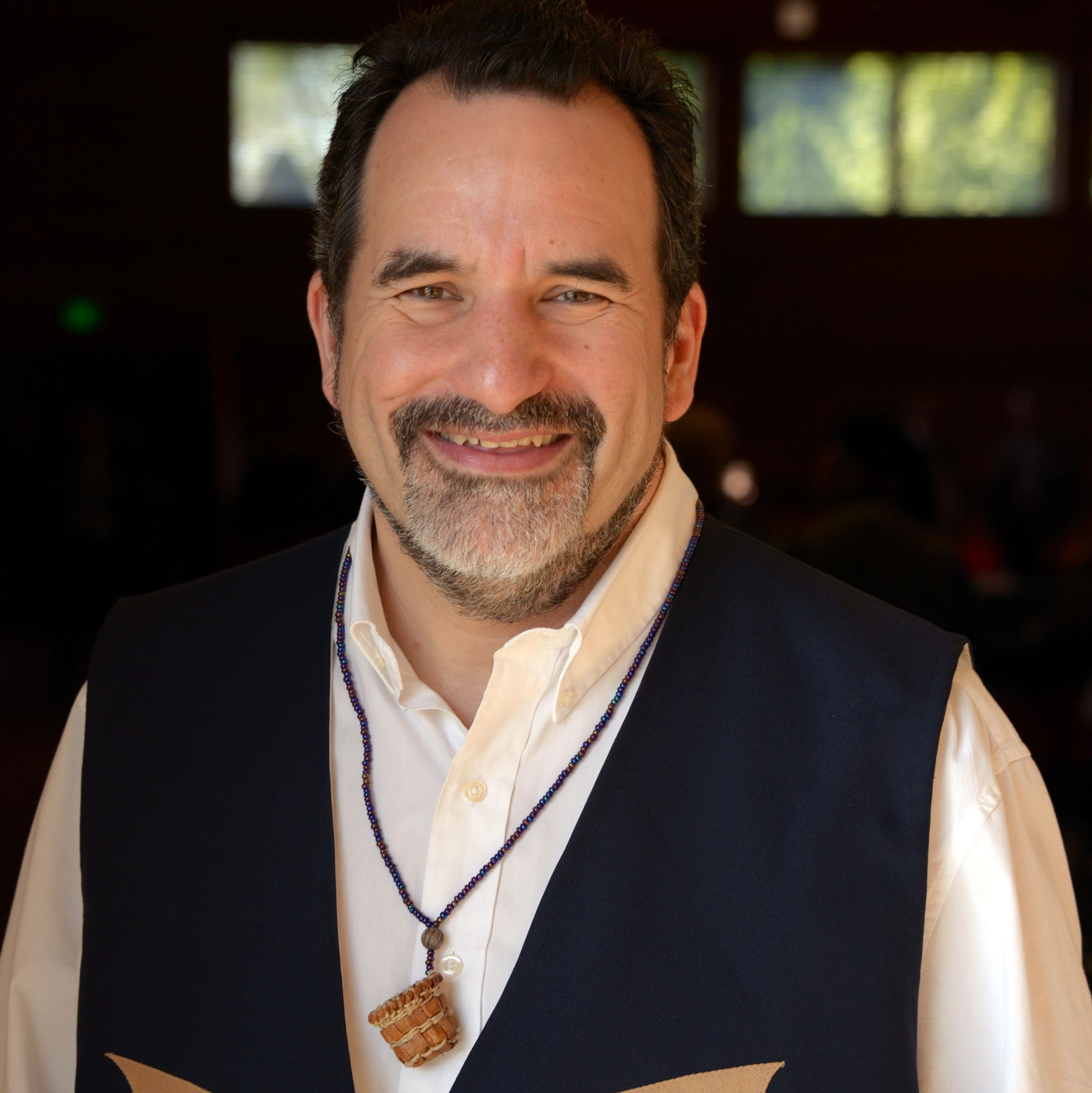 Leonard Forsman, Tribal Chairman of the Suquamish Tribe; President of the Affiliated Tribes of Northwest Indians. Mr. Forsman's interests include cultural preservation, sustainable economic development and habitat protection. Leonard is a graduate of the University of Washington (B.A. Anthropology) and Goucher College (M.A. Historic Preservation). He grew up in Suquamish on the Port Madison Indian Reservation and continues to live there with his wife Jana Rice. Leonard serves on the boards of the Kitsap Regional Coordinating Council, the Washington State Historical Society, the Seattle Waterfront Steering Committee, Suquamish Tribal Cultural Cooperative, the Suquamish Museum, the Suquamish Foundation, the Washington Indian Gaming Association, the West Central Local Integrating Organization, and the Tribal Leaders Congress on Education. President Barack Obama appointed Chairman Forsman to the Advisory Council on Historic Preservation in 2013 and 2016 where he currently serves as Vice-Chairman.
Paulette Jordan, Coeur d'Alene Tribe. Paulette Jordan is a enrolled citizen of the Coeur d'Alene Tribe and also has Sinkiuse (known as the Moses–Columbia Band of the Colville Confederacy), Nez Perce, and Yakama–Palus ancestry. She served in the Idaho House of Representatives as a member of the Idaho Democratic Party from December 1, 2014 until February 14, 2018. She previously served on the Coeur d'Alene Tribal Council. During her final term she was the only Democrat serving in the Idaho Legislature from North Idaho. She was the Democratic nominee for Governor of Idaho in the 2018 election. Jordan was born into a ranching and farming family in northern Idaho, where she still holds timber and farmland. Jordan attended Gonzaga Preparatory School and the University of Washington. While in Seattle, she held a variety of leadership roles in community activism and became involved in local city politics, also serving as an Advisor to the President of the University. After returning to the reservation, Jordan ran for and was elected to the Tribal Council. From this position, she became the co-chair of gaming for the Affiliated Tribes of Northwest Indians (ATNI). Jordan's engagement as a Native leader extends beyond the region to include national organizations. She is a Senior Executive Board representative, Finance Chair and Energy Initiative Chair for the National Indian Gaming Association, serving her third consecutive term. Jordan spent her childhood learning lessons about farm life and about political leadership from her family and her communities. This experience laid the foundation of her commitment to be a servant-leader.


Clarita Lefthand-Begay, Assistant Professor and Director of the Tribal Water Security Project, The Information School, University of Washington. Clarita Lefthand-Begay is citizen of the Navajo Nation and an Assistant Professor at the University of Washington's Information School. Her interdisciplinary research focuses on protection of indigenous knowledge in the United States, tribal water security, and climate health and resiliency. Indigenous knowledge systems are foundational to each of her projects. She is currently the Director of the Tribal Water Security Project, which examines the water insecurity challenges faced by tribes in the United States and around the globe. As a researcher and tribal community member, Clarita supports efforts to strengthen tribal wellbeing while respecting and honoring self-determination and cultural revitalization.


Andrea Rodgers, Senior Staff Attorney, Our Children's Trust. Andrea is Senior Attorney at Our Children's Trust, where she serves as co-counsel on the constitutional youth climate lawsuit against the federal government, Juliana v. United States, and as lead counsel on the constitutional youth climate lawsuits against the state of Washington, Aji v. State of Washington, and the state of Florida, Reynolds v. State of Florida. Andrea is licensed to practice law in Washington and Oregon and is admitted to practice in the U.S. Supreme Court, the U.S. Court of Appeals for the Ninth Circuit and Tenth Circuit, U.S. District Courts for the Eastern and Western Districts of Washington, Oregon, Montana, and Northern California, the Snoqualmie Tribal Court, the Lummi Indian Nation Tribal Court and the Muckleshoot Tribal Court.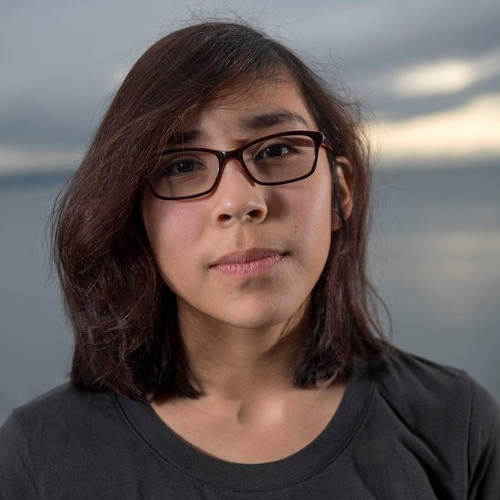 Kailani Sirois. Kailani is Okanagan/Wenatchi citizen of the Confederated Tribes of the Colville Reservation on her Father's side and a descendent from the Poundmaker Cree on her Mother's side. Kailani is moving into the 9th grade at North Central high school next year in Spokane, WA. Kailani is a plantiff of the Aji P. v. State of Washington court case where Washington youth are challenging the state on its affirmative actions causing climate change impacting their culture, life and future. Kailani carries a deep love for her traditions in salmon, roots and berries. She also finds great interest in the fields of science, writing and reading. Kailani feels strongly that it is time for all people to come together to make this world a better place for her generation and generations to come.


---
Panelists
Direlle R. Calica, Director of Institute for Inter Tribal Governments at Portland State University. Direlle R. Calica, J.D. is a citizen of the Confederated Tribes of Warm Springs; she is of Warm Springs, Wasco, Yakama, Molalla, and Snoqualamie tribal descent. She is the owner and Managing Partner of Kanim Associates, LLC, which is a Native American, Women, and Veteran owned company located in Oregon and with an office in Colorado. Kanim Associates, LLC provides environmental, energy, entrepreneur, and art/culture expertise services to tribal, government, professional, and organizational clients. Ms.  Calica has more than 20 years of experience as a legislative, policy, planning, and regulatory advisor and she is a member of the Washington State Bar Association. She has worked in the field of Tribal Relations for the U.S. Attorney's Office (District of Oregon) and the U.S. Army Corps of Engineers, and has been an advisor to various Indian Tribes on external relations. Ms. Calica also has extensive professional experience in intergovernmental affairs, hydro-system planning related to tribes, water management, environmental entrepreneurship, and tribal energy policy. She has also served as a White House Intern and as a Mark O. Hatfield Congressional Fellow in the U.S. Senate. Ms. Calica has also served as an Adjunct Professor in the Indian Law Program at the Northwestern School of Law at Lewis and Clark College, where she received her Juris Doctorate with a focus on Federal Indian Law, Business and Natural Resource law. In addition to serving as an ONAC Board Member, she serves as a member of the Board of Directors for the Northwest Energy Coalition, Council Member on the Oregon Energy Facility Siting Council, and she is a Bonneville Environmental Foundation Director Emeritus. Ms. Calica is also faculty and Director of the Institute for Tribal Government at the Center for Public Service, Hatfield School of Government at Portland State University.


Larry Campbell, Swinomish Indian Tribal Community. Swinomish Elder and staff member, Larry Campbell, has worked for his Tribe for almost 40 years. He has an extensive background in cultural resources, tribal policy, government-to-government relations, and community health. Larry has a bachelor of arts degree in tribal government. He co-manages the Swinomish Community Environmental Health Program with Dr. Jamie Donatuto.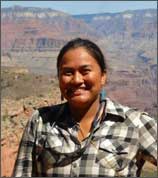 Nikki Cooley, Co-Manager Tribal Climate Change Program, Institute for Tribal Environmental Professionals (ITEP). Nikki is the co-manager for ITEP's Tribes & Climate Change Program and is based near the Peaks in Flagstaff, AZ. She is of the Diné Nation by way of Shonto and Blue Gap, AZ, and is of the Towering House Clan, born for the Reed People Clan, maternal grandfathers are of the Water that Flows Together Clan, and paternal grandfathers are of the Manygoats Clan. Her undergraduate and Masters studies includes extensive work with the Cherokee Tribe of North Carolina, and has worked with various tribes including the Kaibab Paiute tribe. Nikki's current work takes her all over the United States working with regional, national, tribal and federal partners to address the urgency of climate change impacts on tribal/Indigenous culture and resources.


Jamie Donatuto, Swinomish Indian Tribal Community. Jamie has worked for Swinomish for 20 years, and much of that time has been in collaboration with Larry— developing and implementing community-based indigenous health indicators. Jamie is a researcher and practitioner, with a current focus on evaluating tribal health-related impacts from climate change, developing community-driven adaptive management projects, and managing a Coast Salish foods and resources community education program. Jamie completed her doctoral studies at the University of British Columbia, Vancouver, Canada, in the interdisciplinary graduate program of Resource Management and Environmental Studies.


Mike Durglo, Confederated Salish and Kootenai Tribes. Mike received his BS in Environmental Science from Salish Kootenai College in 2002. He is currently the Department Head for the Confederated Salish and Kootenai Tribes Historic Preservation Department. He has worked for the Tribes for over 35 years in different capacities including Wildlife Conservation Officer, Tribal Council, Wetland Conservation Coordinator, Regulatory Specialist and Environmental Protection Division Manager. Mike Durglo has been a leader in climate change work for nearly a decade. He facilitated the development of a Flathead Reservation Climate Change Strategic Plan for the Confederated Salish Kootenai Tribes. He has shared his experience and knowledge of climate adaptation planning at workshops and seminars throughout the US and Canada. After completing the plan, he continued to build on the work by diving deep into the perspectives of the elders and integrating traditional knowledge into the plan. In 2016, Mike received the White House Champion of Change award and in 2017, Mike received the Climate Leadership Award for Natural Resources.


Frank Ettawageshik, Executive Director, United Tribes of Michigan. Frank lives in Harbor Springs, Michigan, with his wife Rochelle. He served in tribal elected office for sixteen years, fourteen as the Tribal Chairman of the Little Traverse Bay Bands of Odawa Indians in Harbor Springs, Michigan. During his tenure as Tribal Chairman he was instrumental in the adoption of the Tribal and First Nations Great Lakes Water Accord in 2004 and the United League of Indigenous Nations Treaty in 2007. Recently he was appointed Tribal Court Appellate Justice for his tribe. Since 2009 Frank has been serving as the Executive Director of the United Tribes of Michigan. He also serves on the Michigan Water Use Advisory Council, and on the Great Lakes Water Quality Board of the International Joint Commission. Internationally, he has represented the National Congress of American Indians at several meetings of the United Nations Framework Convention on Climate Change, in Paris, France, in Bonn, Germany, and in Katowice, Poland. He has also participated in meetings of the World Intellectual Property Organization (WIPO) in Geneva, Switzerland.


Kim Gottschalk, Native American Rights Fund (NARF). Kim is a staff attorney that has worked primarily on recognition, land claims cases, and international Indigenous rights. Since 2010 he has been involved in negotiations under the United Nations Framework Convention on Climate Change, working with Indigenous Peoples from around the world in the International Indigenous Peoples' Forum on Climate Change. He received his J.D. from Northwestern University. He is admitted to practice law before the United States Supreme Court, U.S. Court of Federal Claims, and the U.S. Courts of Appeals for the Eighth, Ninth, Tenth, and District of Columbia Circuits. He is also admitted to practice law in New Mexico.


Angie Hacker, Prosper Sustainably. Angie Hacker is Vice President of Prosper Sustainably, a consulting agency that specializes in helping communities thrive by building strategic solutions to challenges like climate change. She has nearly 20 years of experience fostering more resource-efficient, healthy, accountable, and prosperous communities spanning many regions and sectors, including as Sustainability Division Chief for the County of Santa Barbara. Angie is currently developing several regional and national tribal climate change and health adaptation programs and tools funded by the US Environmental Protection Agency (EPA), US Bureau of Indian Affairs (BIA) and National Indian Health Board (NIHB). She has presented on this topic at forums including the Tribal EPA Region 9 Annual Conference, the National Adaptation Forum, the NIHB Tribal Public Health Summit, and Pala's Tribal Climate and Health Adaptation trainings. Angie earned a Bachelor of Science from Cal Poly San Luis Obispo and a Master of Public Administration from the Wagner Graduate School of Public Service at New York University.


Preston Hardison, Watershed Policy Analyst, Tulalip Tribes. Preston provides policy advice on bringing traditional knowledge into natural resource management, climate change adaptation, and treaty rights to biodiversity. Since 1996, he has helped negotiate decisions in the Convention on Biological Diversity (CBD) relating to indigenous rights to traditional knowledge and biological diversity and their role in conservation, and was a lead negotiator of the Nagoya Protocol on Access and Benefit Sharing, concluded in 2010. He is currently negotiating potential instruments on indigenous intellectual property rights to traditional knowledge, traditional cultural resources and genetic resources at the World Intellectual Property Organization (WIPO), in which he has participated since 2001.


Keith Hatch, Fisheries Biologist, U.S. Bureau of Indian Affairs, NW Regional Office. Mr. Hatch has an MS in Fisheries from Oregon State University, and is a Siletz tribal elder. He has also worked for Columbia River Inter-Tribal Fish Commission, the USFWS, and the Summit Lake Paiute Tribe. As a cold water fish biologist, his interest in climate change stems from a desire to keep cold water cold. Mr. Hatch was a contributor to the National Fish Wildlife and Plants Climate Adaptation Strategy.


Timothy Horan, Children of the Sun Solar Initiative (COSSI). Tim is the Executive Director of the Spokane Indian Housing Authority (SIHA), for which he has overseen a number of large housing developments.  SIHA is the Tribally Designated Housing Entity of the Spokane Indian Tribe.  SIHA was established in 1971 to meet the housing needs of the Tribe through providing safe, decent and affordable housing to its members.  SIHA is currently installing the COSSI project, which will save the Tribe $2.8 million over its 35-year lifespan and supports energy sovereignty, with 650 kW of PV solar on 23 residences and 9 tribal buildings.  Phase II will provide solar for the balance of the managed units and work towards creating a microgrid system.  Tim has been the Executive Director of the Round Valley Indian Housing Authority, the Mescalero Apache Housing Authority, the Chukchansi Indian Housing Authority, the Navajo Partnership for Housing and now with SIHA.
Shilpa Joshi, Coalition Director, Renew Oregon. Shilpa has been organizing a broad swath of progressive organizations across Oregon to help shape the Clean Energy Jobs policy. Before joining Renew, Shilpa led and won a campaign to ban fracking in Maryland with the Chesapeake Climate Action Network. She also served as the co-chair for Power Shift 2013, a youth environmental justice conference which drew thousands of young people to Pittsburgh. She has helped organize state and national coalition spaces for environmental issues for over 5 years. She earned her Bachelors in International Environmental Policy from American University.
Frank Kanawha Lake, Research Ecologist, USDA Forest Service, Pacific Southwest Research Station, Fire and Fuels Program. Lake received a Bachelor of Science degree from University of California-Davis (1995) in Integrated Ecology and Culture with a minor in Native American Studies and his Ph.D. from Oregon State University, Environmental Sciences Program (2007). His research includes the incorporation of Indigenous knowledge into landscape restoration strategies, wildland fire and forest management, and the effects of climate change in the Pacific Northwest and northern California, with an emphasis on the Klamath-Siskiyou bioregion. He is working with tribes on how indigenous knowledge can be incorporated in to scientific climate change research to support tribal vulnerability, adaptation and mitigation planning and related strategies. For the Pacific Southwest Research Station, Frank is the Tribal-Climate Change contact, and lead coordinating scientist for the Redwood Experimental Forest and Western Klamath Restoration Partnership landscape collaborative. Frank is of mixed American Indian, Mexican and European ancestry.

Nuno Louzeiro, Innergex. Mr. Louzeiro has over 20 years of engineering experience. He has been with Innergex Renewable Energy Inc. since 2008, with a focus on developing renewable energy projects. During that time, Nuno has had a lead role in the development of numerous hydro, wind and solar projects, primarily in British Columbia, Saskatchewan and Ontario. He has been instrumental in building collaborations with Indigenous communities on several of these projects, including seeing first-hand how the sharing of benefits from renewable energy projects may empower Indigenous communities on a path to self-autonomy.


Alexis Malcomb, Upper Snake River Tribes Foundation. Alexis Malcomb began working for USRT in April 2016 as the Executive Assistant for the Executive Director, Scott Hauser. She has been working closely with USRT project leads on their many projects relating to climate change. She spent the majority of her early career working for the U.S. Forest Service on native plant research in the Great Basin while obtaining multiple degrees in Applied and Social Sciences from Boise State University to focus on creating a bridge between research, policy, and community. Previous to USRT, she has managed and/or assisted on a myriad of lab and field research projects relating to fire restoration, native plant revegetation, plant selection, agricultural seed production, seed increase, and projected species range shifts due to climate change.


Amelia Marchand, Program Director for the Environmental Trust Department of the Colville Confederated Tribes. An enrolled citizen of the Colville Confederated Tribes, her heritage is Okanogan, Moses-Columbia, Arrow Lakes, Palus and Chief Joseph Band of the Nez Perce. She oversees and coordinates planning of the Department's six management areas to support, protect and enhance healthy, clean and resilient ecological systems which are required to support the Spirit Relatives, traditional laws, subsistence uses, and regulatory codes of the Colville Tribes. She volunteers as a board member for the Center for World Indigenous Studies, Conservation Northwest, and the Nez Perce Wallowa Homeland Project. Amelia has a BA in anthropology from Eastern Washington University and an MA in environmental law and policy from Vermont Law School.


Lauren McCloy, Senior Policy Advisor, Office of Governor Inslee. Lauren McCloy is a Senior Policy Advisor to Governor Jay Inslee, Washington State, where she leads and manages a broad range of issues in support of the Governor's energy agenda. Prior to her current role, Lauren served as the Legislative Director for the Washington Utilities and Transportation Commission (UTC), where she was the commission's liaison to the state Legislature and the Governor's office; developed and coordinated the UTC's legislative activities. Lauren was previously a policy advisor at the UTC, advised the commissioners on energy policy and legislative issues starting in 2014.  Before joining the UTC's policy staff, Lauren worked as a Compliance Investigator in the UTC's Consumer Protection Division.  She has prior experience working for the Washington state Senate Ways and Means Committee and several non-profit organizations focused on renewable energy, energy efficiency, and consumer advocacy.


Patrick Michell, Chief of Nlaka'pamux Nation (Kanaka Bar Indian Band). Patrick is a member of the Nlaka'pamux Nation (Kanaka Bar Indian Band) and has lived in British Columbia's Fraser Canyon all his life. In 1983, while attending UBC, he learned that "he was an impoverished Indian" according to an article he read. Rather than becoming upset at how people viewed indigenous people, Patrick focused his efforts to find opportunities to make changes in his community. In 1988, when BC Hydro opened up its grid to IPP's, Kanaka applied for a water license on Kwoiek Creek to develop a renewable energy project. Patrick continued to advance the project in subsequent years while building the knowledge and experience he wanted to gain to bring back to his community. Patrick has an Administrative Management diploma from Douglas College (New Westminster) and a Bachelor of Law from UBC (1992). Upon graduation he worked for both the Department of Fisheries and Oceans and Indigenous and Northern Affairs Canada. He subsequently articled with the Ministry of Attorney General in Victoria and Richards Buell Sutton in Vancouver before being called to the Bar in February of 1997. He would take those lessons learned and experiences back to his community to help them advance the hydro project that he was sure would lead an economic and social awakening throughout Kanaka. In 2015, Patrick was elected the Chief of Kanaka Bar in the community's first election in over 30 years. Since that time he has spearheaded the development of four solar projects into operation, is supervising construction of a wind tower project, is in the process of advancing a 500Kw run of river hydro project into final design, built a new subdivision and acquired several fee simple lands which are been cleared for future housing, agriculture and renewable energy projects. In 1973, Patrick saw the answer to his communities' problems in renewable energy development and in 1988 acted on it. Since that time, his community is fully self-determining its course again and the social ills that gripped his generation are a thing of the past. In 2018, Chief Patrick Michell received the Lifetime Achievement Award from Clean Energy British Columbia in recognition of his exceptional contributions to furthering renewable energy development in the Province.


Will "Yaan Yaan Eesh" Micklin, 3rd Vice President, Tlingit and Haida Indian Tribes of Alaska. Will Micklin is Tlingit, Wolf tribe, Teikweidi Clan (Brown Bear), Kaats Hit (House of man who married the bear), Tantakwaan, child of Dleit Kaa and grandchild of Ganaxadi clan.  Will serves the Executive Council of the Central Council of Tlingit and Haida Indian Tribes of Alaska as 3rd Vice President, has served on the Executive Council since 2008, and has served Tlingit and Haida as Assembly member since 1994.  Will is employed by the Ewiiaapaayp Band of Kumeyaay Indians as its chief executive officer, which is a federally recognized Indian Tribe in east San Diego County, a position he has held since 1995. Will serves on federal tribal advisory committees, including the FCC National Native Communications Task Force, the DOE Indian Country Energy and Infrastructure Work Group, the EPA National Advisory Council for Policy and Technology, the DOI Tribal Self-Governance Advisory Committee, and formerly the HHS Secretary's Tribal Advisory Committee, the DOI FWS Tribal Advisory Committee and the IRS Advisory Committee. Will volunteered as executive director of the California Association of Tribal Governments, the tribally chartered, non-profit, inter-tribal association of California tribes established in 2008 through 2018.  Will is a member of the Alaska Native Brotherhood Camp 14 in Ketchikan, Alaska, and a lifetime member of the National Congress of American Indians.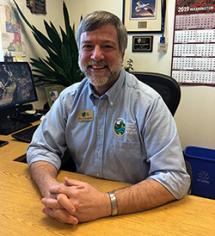 Steve Pozzanghera, Eastern Region (Region 1) Regional Director for the Washington Department of Fish and Wildlife . Prior to taking the Regional Director position in Spokane, Steve served as the Department's first Carnivore Section Manager working in the Wildlife Program in Olympia. He then became the Deputy Assistant Director of the Wildlife Program before making the move to Region 1. Steve has a Bachelor's degree in Wildlife Management from West Virginia University and a Master's degree in Wildlife Science from the University of Tennessee. Steve enjoys hunting, fishing and preparing food to serve others – especially on a barbecue.
Don Sampson, Chief Of the Walla Walla Tribe and Climate Change Program Director for Affiliated Tribes of Northwest Indians. Mr. Sampson is the Climate Change Project Director for the Affiliated Tribes of Northwest Indians, a consortium of 57-tribes in the Pacific Northwest. In 2015 he was one of 15 Indigenous representatives from North America at the Paris Climate Accords (COP21). Don was also the former Executive Director of the Institute of Tribal Government (2012-2017) part of the Center for Public Service at Portland State University. Mr. Sampson was the former Executive Director (2003-2010) and Chairman (1994-1997) of the Confederated Tribes of the Umatilla Indian Reservation in Oregon; overseeing all tribal government and business operations with over 1500 employees. He was the Executive Director of the Columbia River Inter-Tribal Fish Commission from 1997-2003. He is an enrolled citizen of the Umatilla Tribe.
Kenneth Weitzel, Central Council of the Tlingit and Haida Indian Tribes, Alaska. Kenneth is Tlingit and from Hoonah Alaska. His Tlingit name is Daakoostii and he is of the Teikweidi (Brown Bear) Xoots Hit (Bear House). After graduating from high school he served in the United States Navy for 11 years combat deploying overseas onboard two aircraft carriers. Now back in his ancestral homeland (Aani) he is employed by the Tlingit & Haida tribe as a Natural Resource Specialist working on Climate Change Adaptation, Transboundary Watersheds & Mining, GIS, and Forestry Land Management. Kenneth is the single father of a beautiful 8 year old daughter named Kiley.


Terry Williams, Commissioner of Fisheries and Natural Resources, The Tulalip Tribes. Terry Williams has served as a Fisheries and Natural Resources Commissioner for the Tulalip Tribes since 1982. In this role, he directs pre-season fisheries negotiations, governmental planning and cooperative habitat management. Since 1985, Williams has served on the Northwest Indian Fisheries Commission. He has also represented the Tulalip Tribes on the Pacific Fisheries Management Council since 1985 and served on the Pacific Salmon Commission since 1997. Appointed by Environmental Protection Agency (EPA) administrator Carol Browner, Williams served as the director of the EPA American Indian Environmental Office in Washington, D.C. from 1995 to 1996. This office addressed specific environmental issues of Indian tribes nationwide. From 2003 to 2004, Williams served as Chair of the Tribal Committee of the National Environmental Justice Advisory Committee. Williams has also worked on tribal issues at the international level. In 1997, the Secretary for Policy and International Affairs Office of the Department of the Interior appointed Williams to represent indigenous peoples on the U.S. delegation to the United Nations Conference on Biodiversity.


Kyle Whyte, Professor and Timnick Chair in the Humanities, Departments of Philosophy and Community Sustainability, Michigan State University. Kyle's research addresses moral and political issues concerning climate policy and Indigenous peoples, the ethics of cooperative relationships between Indigenous peoples and science organizations, and problems of Indigenous justice in public and academic discussions of food sovereignty, environmental justice, and the anthropocene. He is an enrolled member of the Citizen Potawatomi Nation. Kyle is involved in a number of projects and organizations that advance Indigenous research methodologies, including the Climate and Traditional Knowledges Workgroup, Sustainable Development Institute of the College of Menominee Nation, Tribal Climate Camp, and Ngā Pae o te Māramatanga New Zealand's Māori Centre of Research Excellence. He has served as an author on the U.S. National Climate Assessment and is a former member of the U.S. Federal Advisory Committee on Climate Change and Natural Resource Science and the Michigan Environmental Justice Work Group. He is a recipient of the Bunyan Bryant Award for Academic Excellence from Detroiters Working for Environmental Justice. Kyle is also serving as a moderator for this Summit.


Daniel Wildcat Dr. Wildcat is a professor at Haskell Indian Nations University in Lawrence, Kansas, and an accomplished scholar who writes on Indigenous knowledge, technology, environment, and education. He is also director of the Haskell Environmental Research Studies Center, which he founded with colleagues from the Center for Hazardous Substance Research at Kansas State University. Wildcat helped design a four-part video series entitled All Things Are Connected: The Circle of Life (1997), which dealt with the land, air, water, biological, and policy issues facing Native nations. A Yuchi member of the Muscogee Nation of Oklahoma, Wildcat recently formed the American Indian and Alaska Native Climate Change Working Group, a tribal-college-centered network of individuals and organizations working on climate change issues. In 2008, he helped organize the Planning for Seven Generations climate change conference sponsored by the National Center for Atmospheric Research. He is the author, most recently, of Red Alert! Saving the Planet with Indigenous Knowledge (2009).
---
Organizers and Moderators
Laura Gephart, Columbia River Inter-Tribal Fish Commission (CRITFC). Laura is the Watershed Programs Coordinator for CRITFC and provides management of watershed restoration programs for the CRITFC tribes such as the Pacific Coastal Salmon Recovery Fund (PCSRF), which has over 50 ongoing tribal salmon recovery projects in the Columbia River Basin and 320 completed projects. Ms. Gephart has an extensive history working with the tribes on regional salmon and climate change related issues and has a BA in Environmental and Cultural Geography and a A.A.S. in Business Management.
Eliza Ghitis, ​Climate Change Scientist, Northwest Indian Fisheries Commission. Eliza Ghitis has served as the Climate Change Scientist for the Northwest Indian Fisheries Commission (NWIFC) since 2013. Her role is to support the twenty member tribes of the NWIFC in evaluating and responding to the impacts of climate change. Her work focuses on enhancing the resilience of environments that sustain treaty-protected natural resources, such as fish, shellfish, wildlife, and terrestrial plants. Eliza has a background in geomorphology, specializing in the interactions between physical and biological processes. Her previous work centered on geomorphic assessment and the design of process-based environmental restoration projects in freshwater, estuarine, and coastal settings.
Peggy Harris, Master of All Things.
Chas Jones, Tribal Liaison, Afflilated Tribes of Northwest Indians / NW Climate Adaptation Science Center. Dr. Jones serves as the Tribal Liaison for the Affiliated Tribes of Northwest Indians (ATNI) at the Northwest Climate Adaptation Science Center. He acquired his Ph.D. in Hydrology from the University of Alaska, where he incorporated traditional knowledge and science to assess exposure of indigenous people to the impacts of climate change. Asan expert in the dynamic interactions between climate, water, ecology, and society, Chas enjoys using his knowledge and skills to benefit tribes in the Northwestern U.S. as ATNI's Tribal Liaison.
Kathy Lynn, Tribal Climate Change Project Coordinator, Environmental Studies Program, University of Oregon. Kathy is a faculty researcher in the University of Oregon's Environmental Studies Program, where she coordinates the Tribal Climate Change Project, a collaborative project at the University of Oregon with support from the USDA Forest Service Pacific Northwest Research Station, the Affiliated Tribes of Northwest Indians, the Bureau of Indian Affairs and the North Pacific Landscape Conservation Cooperative. Kathy has a Masters degree in Community and Regional Planning from the University of Oregon and served as a Peace Corps Volunteer in Haiti from 1996 to 1999.
John Mankowski. John Mankowski has been conserving natural and cultural resources in the Pacific Northwest and beyond for the past 32 years. For the past 7 years he coordinated the North Pacific Landscape Conservation Cooperative — a trans-boundary partnership working across the coastal temperate rainforest region (Alaska to California) focused on understanding and responding to landscape scale stressors in the region, with a strong emphasis on advancing tribal interests on climate adaptation and traditional knowledge. John currently works as a private consultant advancing collaborative conservation with regional and national conservation organizations, tribes, and agencies.  As a consultant he provides facilitation, environmental policy and strategic planning, intergovernmental relations, and communication services.
Joel Moffett, Affiliated Tribes of Northwest Indians. Joel Moffett is the ATNI Natural Resources Policy Coordinator and Co-Organizer of the 2017, 2018, and 2019 Changing Currents Tribal Water Summits hosted in Oregon, Washington, and Idaho.
Don Sampson, Chief Of the Walla Walla Tribe and Climate Change Program Director for Affiliated Tribes of Northwest Indians. See above for biographical information.
John " say'ay' " Eli Sirois, Committee Coordinator, Upper Columbia United Tribes. John is Okanagan and Wenatchi of the Colville Confederated Tribes.  say'ay' studied History at Dartmouth College, Public Administration from the University of Washington and traditional ways from his elders. Mr. Sirois spent 20 years at the Colville Tribes' in cultural revitalization, renewable energy, policy and governance as former Council Chairman and Member. John facilitates issues through a committee process to achieve the UCUT Mission.  Mr. Sirois was the former Chair of the Indian Land Tenure Foundation and worked toward cultural connections, stewardship and use of traditional lands. Mr. Sirois currently focusses his work on reintroduction of salmon and addressing climate change impacts.  John approaches his work through the lens of cultural upbringing and applied science. John seeks to build a better future for all for generations to come.  You can find say'ay' camping, hunting, hiking and salmon fishing with his family.
Goals and Objectives are based in understanding Native climate sensitivity
Native communities are among the most climate-sensitive groups within the Northwest, Southern and Eastern regions of the United States.
ATNI Office
5904 NE Sandy Blvd
Portland, OR 97213
(503) 249 5770
climate@atnitribes.org