Originally published by YesMagazine at this link.
Tribes Create Their Own Food Laws to Stop USDA From Killing Native Food Economies
From blue corn to bison, narrow federal food-safety codes impact tribal food systems. But advocates are writing their own food laws to preserve Native food sovereignty.
---
SALT RIVER PIMA-MARICOPA INDIAN COMMUNITY, Ariz. – Jacob Butler eyed a lemon tree—its bright yellow fruit nestled among thick green leaves and set against the blue Arizona sky—then checked on the tiny pomegranates and grapes in the garden as a black-striped lizard darted into the shade of a mesquite tree. In the distance, downtown Phoenix glittered under the rising sun.
"Our garden is a platform to perpetuate our culture."
"We try to grow what's been here for hundreds, if not thousands, of years," says Butler, the Salt River Pima-Maricopa Indian Community garden coordinator, as he surveyed the land and the plants growing on it. "For the past 13 years we've been doing this, so it's in the minds of the people now."
Traditionally, Pima and Maricopa tribal members grew lima beans, squash, corn, and other vegetables; used mesquite trees for food, medicine, and other practical purposes; and relied on wild game for food. Today, about 12,000 acres of their reservation are used for industrial farming—cotton, alfalfa, potatoes, and other commercial crops—but, in the garden where Butler works, agriculture isn't a financial boon: It's a way to strengthen and cultivate culture.
"What are the stories that go along with this tree? What's the story we tell that says when squash came to the people or corn came to the people? What are the songs that go with those things?" says Butler. "That's what we incorporate here: Our garden is a platform to perpetuate our culture."
According to Butler, tribal members once cultivated myriad varieties of beans, squash, and melons. Now, many of those crops have become extinct and their stories lost, and losing other heirloom foods would have irreversible effects on cultural practices.
Indigenous communities have been sustained by thousands of years of food knowledge. But recent federal food safety rules could cripple those traditional systems and prevent the growth of agricultural economies in Indian Country, according to advocates and attorneys. Of the 567 tribal nations in the United States, only a handful have adopted laws that address food production and processing. Without functioning laws around food, tribes engaged in anything from farming to food handling and animal health are ceding power to state and federal authorities.
To protect tribal food systems, those advocates and attorneys are taking the law into their own hands, literally, by writing comprehensive food codes that can be adopted by tribes and used to effectively circumvent federal food safety codes. Because tribes retain sovereignty—complicated and sometimes limited though it may be—they can assert an equal right with the federal government to establish regulations for food handling.
Recent federal food safety rules could cripple those traditional systems.
"Tribal sovereignty is food sovereignty, and how do you assert food sovereignty?" says A-dae Romero-Briones, a consultant with the First Nations Development Institute, an economic development organization. "You do that through a tribal code."
Food codes and laws are basic legislation governing agriculture and food processing. Food codes are good things: They are designed to protect consumers from products that could make them sick or even kill them, as with a national salmonella outbreak linked to peanut butter in 2008, and, more recently, E. Coli outbreaks at Chipotle restaurants in 11 states.
Since 2011, food laws have become tougher, thanks to the Food Safety Modernization Act (FSMA), the first major rewrite of U.S. food-safety laws in more than 50 years. Under FSMA, producers must take into account everything from the packaging and refrigeration of products to how crops are grown, all in the name of safety. These safety controls raise interesting questions in Indian Country.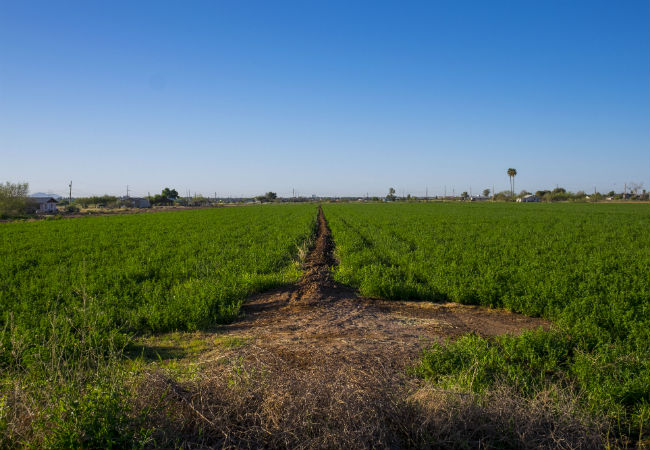 In many Native communities, for example, access to certified kitchens and state-of-the-art facilities is slim to nonexistent. That means producers often must rely on traditional knowledge to make foods that are safe for consumption. One example, says Romero-Briones, is blue corn products.
"That's an industry that has existed for generations," she says. "But if you want to produce it or process it in traditional fashions, you're probably not going to be able to do that because you're going to have to do it in a certified kitchen."
Under FSMA, tribal food economies face two options: Assimilate by complying with federal law or keep tribal food products confined to the reservation.
"It's one thing to say that we have to develop food and process food in certain ways, but it's another thing to recognize that tribes have their own versions of food safety," says Romero-Briones. "Tribes have been developing food economies for thousands of years."
Another example of how traditional foods are impacted is buffalo slaughter. Dozens of tribes from the Dakotas to Oklahoma are engaged in buffalo management and harvesting. But those hoping to get buffalo products into markets outside of tribal communities often face big hurdles.
"Tribes have been developing food economies for thousands of years."
Buffalo, for example, is considered an exotic animal under federal guidelines, says Dan Cornelius, with the Intertribal Agriculture Council. And that has repercussions when it comes to what the federal government will support.
"For domestic animals, USDA will pay for the cost of that inspector. For exotics, they don't," Cornelius says.
Inspections can run as high as $70 an animal, and all buffalo products must be processed in an FDA-approved facility. By implementing food codes, tribes could find alternative ways to getting buffalo meat inspected and processed. Cornelius says building an infrastructure that lowers costs would allow buffalo meat to get to market faster.
"Ultimately, is it a safe process? If it is, then how can you develop a tribally specific provision that still is ensuring a safe and healthy food but is addressing that barrier where there is a conflict?" he says.
So how do 567 different tribes with 567 different traditions, needs, and goals go about writing food codes specific to their cultural heritages? They call a lawyer. Specifically, Janie Hipp, director of the Indigenous Food and Agriculture Initiative, a legal think tank at the University of Arkansas.
Hipp, a former senior advisor for tribal relations at the U.S. Department of Agriculture, says her office has already received dozens of calls from tribal governments about food inspection and how to get tribal products off reservation and into other markets.
One area of concern has been general food safety. With the passage of FSMA, laws governing how food is grown, processed, and handled are changing rapidly.
According to Hipp, tribal governments need to respond, not only to protect their own producers, but also to protect their own existing food production systems.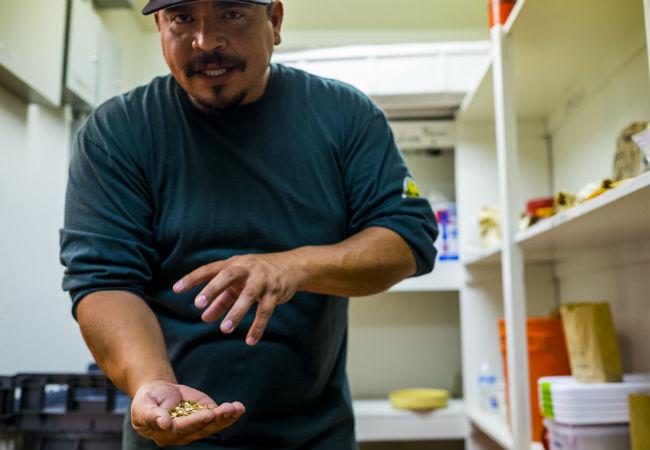 Intellectual property is another priority. Many tribes have specific, traditional uses for seeds, crops, and livestock, and, without laws to protect a tribe's unique use of a particular plant or animal, a corporation could trademark and commercialize that product—anything from Wojapi, a Lakota dessert made from berries, to Piki, a traditional Hopi bread made from cornmeal.
"Having nothing on the books is not an option anymore," says Hipp. "Regardless of whether it's a commercialized product or a traditional and very sheltered and protected product, the law needs to be robust in that area."
The development of tribal food codes isn't a copy-and-paste job, though. It's more of a choose-your-own-adventure situation where newly written laws can be adopted, then tweaked to an individual tribe's needs. As portions of the code are written, they're made public so tribal governments can start adapting them. So far, Hipp says the Indigenous Food and Agriculture Initiative has had more than a dozen meetings with tribes.
"Are we putting our seeds at risk?"
"I don't think it does anybody any good for us to just sit and bake it up for three years," said Hipp. "We would prefer to roll things out, get in touch, modify, have it be a more organic process than to just have everybody sitting outside the room waiting for the release."
Back at the Salt River Pima-Maricopa Indian Community garden, Jacob Butler pulled a brown paper bag off a shelf. He dipped his hand into the bag and produced a fistful of white pea seeds.
"My generation and generations before me, we all went to school outside of the community," says Butler. "None of us really got taught our culture directly at home because our parents were taught that it was a detriment to our success."
The seed bank is currently housed in a janitor's closet with brown paper bags, plastic bottles, and glass containers full of pinto-striped runner beans, amaranth, basil, luffa, corn, and dozens of other seeds. But Butler says he has concerns for their future.
"For me, it's cross-contamination with [genetically modified] seeds," he says. "If this was to become a bigger enterprise, where we were growing traditional foods for sale, then are we putting our seeds at risk?"
Most of the seeds are heirlooms with genealogies stretching back hundreds of years, and Butler says one of his next projects is to meticulously catalogue every item in the bank for future Pima and Maricopa farmers.
"There are kids that have grown up being a part of this program that know right off the bat, 'Oh hey, that's a Keli Baasho or a muskmelon,'" Butler says as he looked around the shelves. "That word Keli Baasho means 'old man's chest,' so they're associating that melon with language."
With food and culture so intimately intertwined and vital to the survival of Salt River, the tribe has some big ideas to consider when it comes to the future of agriculture: Will it be commercial or traditional? What constitutes organic? How will the few remaining heirloom crops be protected from GMO contamination? Will Pima and Maricopa crops be sold, and, if so, how will they be kept safe for consumers? Salt River has yet to decide on those issues, and Butler says adopting a comprehensive food code would start the process of strengthening the tribe's future: Native people growing native foods, protected and guided by native laws.
"It's a conversation we should be having," says Butler. "People are wanting to see change."
---
TRISTAN AHTONE 

is an award-winning reporter and a member of the Kiowa Tribe. He serves as associate editor for tribal affairs at High Country News and is president of the Native American Journalists Association.